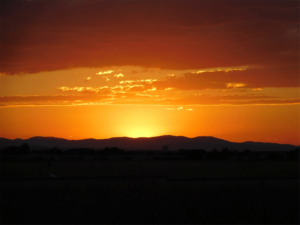 I believe that within every person is the capacity and courage to be who one truly is and live a joyful life. My goal is to help you, your child, and/or your family overcome life's obstacles and find more authenticity, connection, and meaning in your life. My approach is integrative; addressing the interplay of emotional, mental, and physical well-being. I work with mindfulness, body-centered, positive psychology, self-compassion, and existential techniques plus I incorporate the work of Dr. Brené Brown to help you become more self-aware, live in the present, reduce distress, maintain healthy relationships, and to live an authentic life.
Two of my favorite quotes are "Be yourself, everyone else is already taken," by Oscar Wilde and "Follow your bliss and the universe will open doors where there were only walls," by Joseph Campbell. My heartfelt goal is to help you to be yourself and recognize that in doing so you will indeed be able to find and follow your bliss.
Individuals – Life throws us challenges that call to us to grow. Whether you are experiencing, doubt, worry, negative self-talk, anxiety, depression, hopelessness, grief, difficulty coping, destructive coping patterns, or a desire to find a deeper purpose or meaning in your life, I am here to help.
Couples – I enjoy working with couples that are looking to overcome negative relationship patterns, deepen their connection, prioritize their relationship, and discover the joys of courage and vulnerability in relationship. I blend John and Julie Gottman's work on marriage and relationships with my other clinical approaches to create a grounded practice that is both practical and proven.
Children & Families – "Feelings of worth can flourish only in an atmosphere where individual differences are appreciated, mistakes are tolerated, communication is open, and rules are flexible — the kind of atmosphere that is found in a nurturing family." ~ Virginia Satir.

Families – We all, at times, could use a little help navigating our families and raising kids. I facilitate families in growth that allows them to recognize individuality, live by their values, know their house rules, and define what makes their family special. I enjoy helping families find optimum functioning and helping parents find parenting tools that work for them.
Children – Growing up can have its own special set of problems. I am here to help teens and kids know their emotions, express them in a healthy way, find their voice, navigate relationships, and uncover and discover themselves. Whether your child is experiencing anxiety, depression, or other struggles I am here to be a safe place for kids to come and have their voice heard.
Workshops and Groups –  Click here to see about the Daring Way™ and Rising Strong™